Booklet Cover.
The booklet is about a very personal and private investigation on the phenomena Tent City at Tompkins Square Park, N.Y.
(personal and private: I had some friends living there...)
Tent City was project by homeless in Manhattan, who organized themselves to live together in the park.
A lot of privat persons also supported them with food and cigarettes etc....
Tent City became a movement, known far beyond the city limits.
It existed from around 1988 untill 1992. While it existed it was even protected by the police, which in this case
means that the executive and the homeless lived in some sort of peaceful coexistence....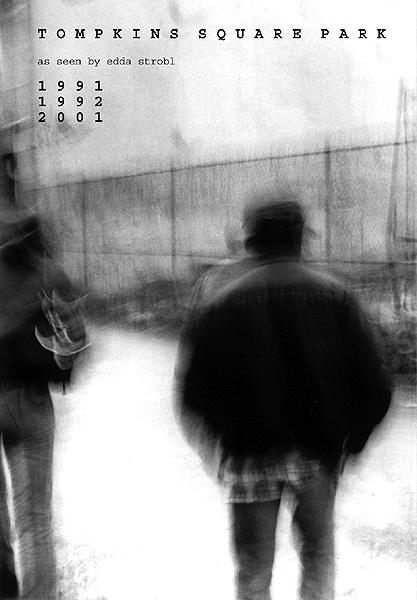 How Tompkins Square Park looked in 2001






How the park and the neighbourhood looked in 1991...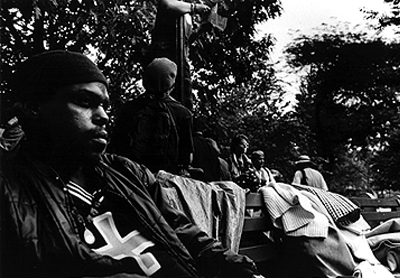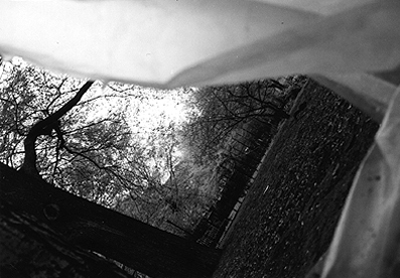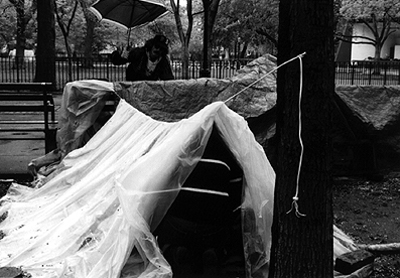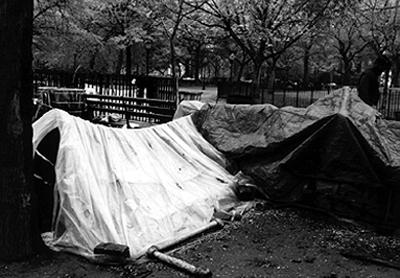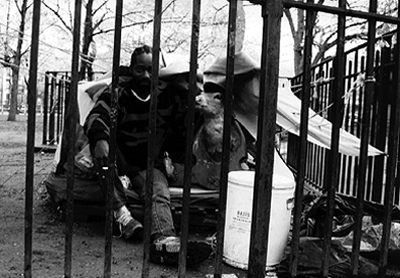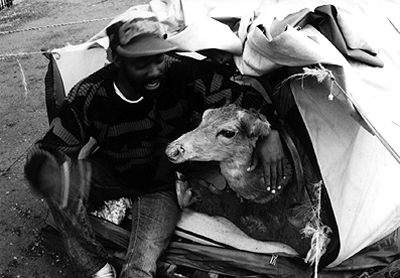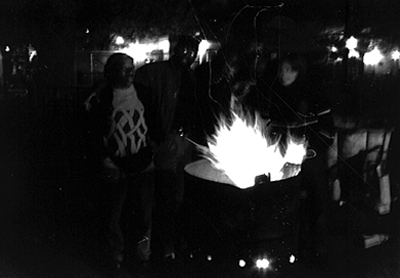 ...and in 1992.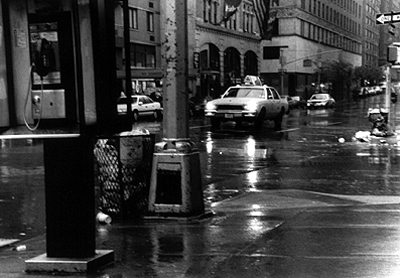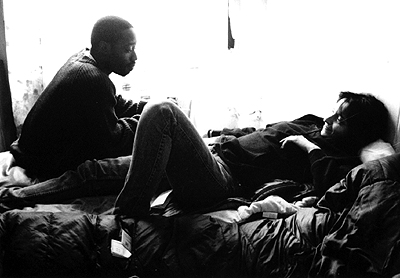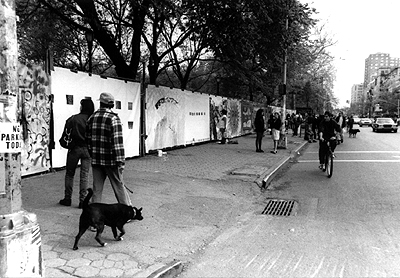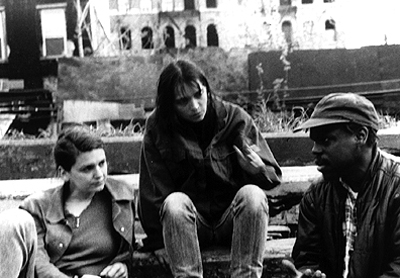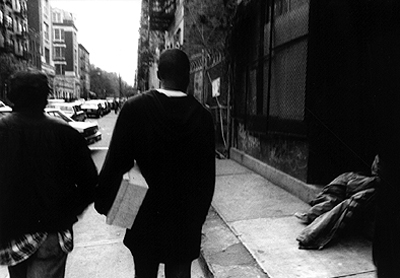 Some drawings reflecting on the neighbourhood, made in 1992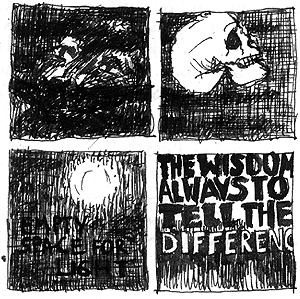 Poster on the hoarding which was planted around the park in 1992,
after Tent City was shut down by the police, following the orders of the city's new major.
(For further information read also the comic "War in the Neighbourhood" by Seth Tobocman.)